Corporation for Industrial Development and Investment in Rajasthan. The following positions are being RIICO Recruitment online by a Rajasthan government enterprise. Management, Engineering, Officers, Stenographers, Draughtsmen, Assistants, and Stenographers.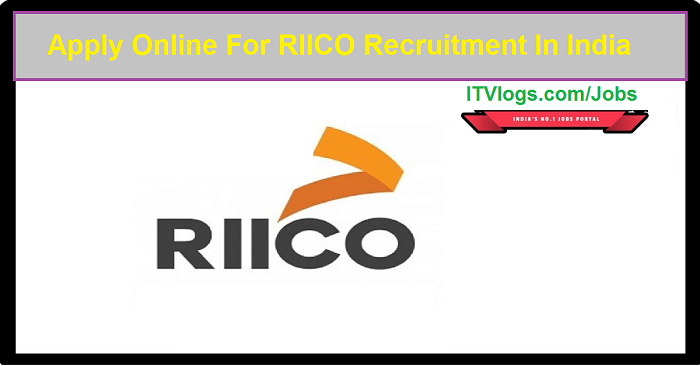 Applicants have until 13 November 2021 to submit their applications. Candidate selections will make for an initial two-year probationary period. For candidates who pass their probationary period, a fixed salary will pay.
| Post Name | No of Vacancies |
| --- | --- |
| Deputy Manager | 08 |
| Programmer | 02 |
| Assistant Site Engineer | 49 |
| Assistant Accounts Officer Grade-II | 23 |
| Junior Legal Officer | 16 |
| Junior Engineer | 03 |
| Assistant Programmer | 02 |
| Stenographer | 19 |
| Draughtsman-cum-Tracer | 15 |
| Junior Assistant | 80 |
Age Limit
The closing date was between 18 and 40 years of age.
The age relaxation is by the rules of the Government of India.
Pay Scales
The position's level is 14 ₹ 39300/- per month
The programmers are paid $31100/month at Level 12
Level 11 Assistant Civil Engineer: 26500/month
Grade-II Assistant Accountant – Level 11 – 26500/-
A junior legal officer is paid 26500/month at Level 11
Level 11/26500/- per month for a junior engineer in power
The salary for an assistant programmer is 23700/- a month at Level 10
As a stenographer, you will be paid 23700/- per month at Level 10
The Draughtsman/Tracer (Civil) is paid 18500/- per month at Level 8
The salary for a junior assistant is 15100/month* at Level 6
Also Apply: Apply For Railway Board Jobs 2021 – 28 Vacancies
Educational Qualifications
A degree with at least 60% in engineering and a master's degree needs a deputy manager position.
A Bachelor of Engineering/ Bachelor of Technology/ Master of Science degree emphasizes computer science, engineering, electronic communications, or the arts.
Accounts Assistant Grade-II: Bachelor of Commerce with at least 60% marks and a certificate in information technology (RSCIT).
Applicants for assistant programming positions should possess a graduate degree in Computer Science. Electronics, and Communications, or Information Technology.
A course on electronics was conducted by DOEACC. Department of Electronics in charge. India needs stenographers.
Selection Process
To select the candidates, competitive examinations will be used. RIICO's website will soon publish details of the event. Merit lists will prepare based on the marks obtained in the examination for a selection of candidates.
How to Apply:
Please apply for the above positions online before submitting them. By clicking the Recruitment 2021 page link on RIICO's website, the candidate will first select the Recruitment Portal.
Candidates should carefully read the instructions provided for applicants in the detailed advertisement and related service rules. The candidate should then apply by submitting an online application.
Everyone who submits an online application form must receive their application serial number. Candidates will not receive an application number if they do not mention it or do not receive it. A lack of an application number implies an incorrectly filled out form. An application that is a preview does not constitute a complete application.