Today, there is a lot of problem with many people about PTA imei mobile registration online. And I have brought a solution for you to solve this problem that is completely free, so read this article carefully. If you did not solve the problem, you can also connect with my Facebook link is at the end of this post
PTA IMEI Registration & imei Device Verification System
there are two 2 different way to register your mobile and pay tax in Pakistan,
one is online mobile registration pta on passport & another without passport u can also register your device
First you have to need pta mobile registration check online that your device imei is complaint/registered or un complaint
simple dial *06# on dial paid then go to https://dirbs.pta.gov.pk and enter your imei and click on imei check button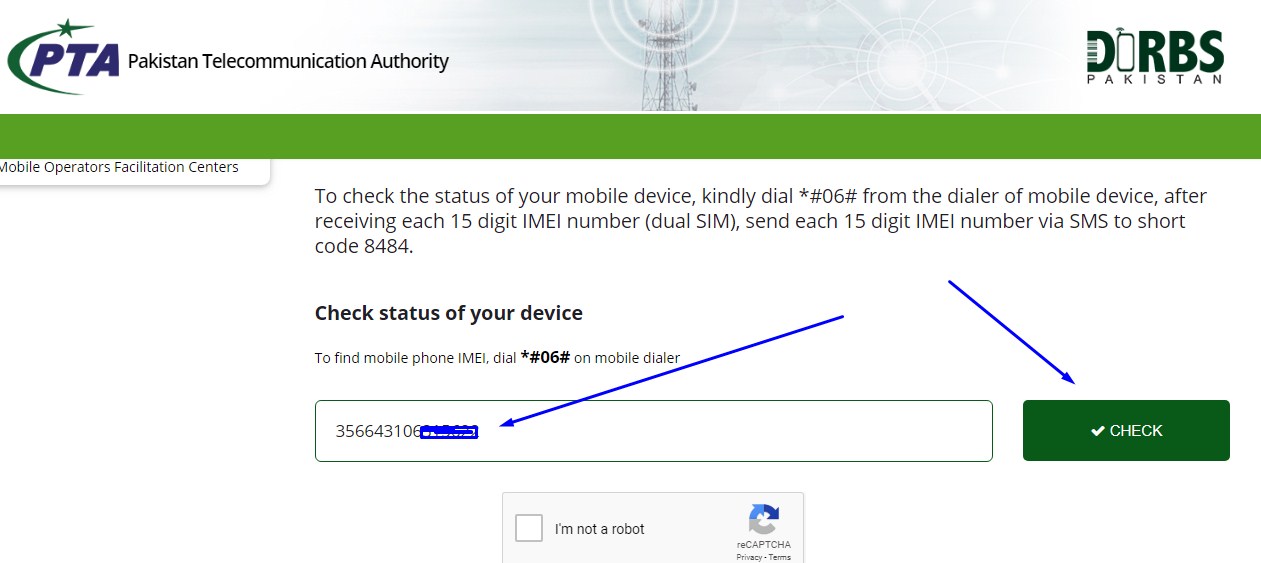 if you see this massage from PTA

If there is a mark on green icon , it means that your mobile phone is registered with PTA….
But if you received a message that your mobile phone is not registered then let's tell you how can register your mobile phone with PTA Registration system.
There Are 2 ways for pta mobile registration online
dial *8484# from your active sim, and follow the method to register imei quickly and pay your tax (aftar paying tax your mobile will be activeted withien 10 to 20min)
PTA Device Regisation online trough Web
Thing you need for PTA Device Registration Online
A passenger passport that has recently returned from abroad ( As many people coming back from Ummrah, you can take their passport number)
new Gmail account
mobile number & mobile exact imei number ( dial *06# to check mobile imei)
now simple go to https://dirbs.pta.gov.pk/drs/auth/register_individual
Register your free account on DIRBS PTA
Purpose Personal/individual for mobile/tablet PCs
User Type Pakistani (Local / International Traveler / Dual Nationality Holder)
and another thing gmail mobile etc
and then conform your email address
Your account has been registered on PTA dirbs Mobile Registration and you can now log in to your account & follow next step
if your imei already register or exit in database then call pta helpline or email to pta for the problem
after login click on Apply for COC
scroll down the page and click on the International traveler 1st device free registration (do not click on mobile registration to pay tax)
enter Passport number & any cell phone number
Select Number of SIM slots (IMEI) of Your Device 1,2,3,4
If you have a single sim cell phone, put it in one imei, if it is double then both of them add
now finally click on submit button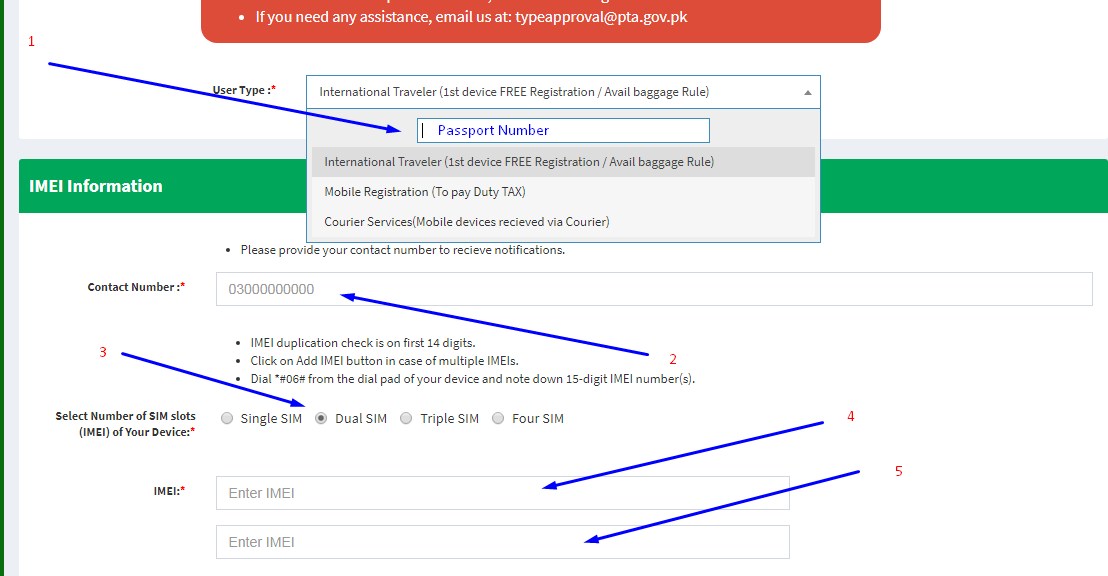 now go to my Application & Click on device details button

And from here you can find out your mobile imei is register and you will receive a message that your Mobile is PTA approved and your mobile phone has been registered.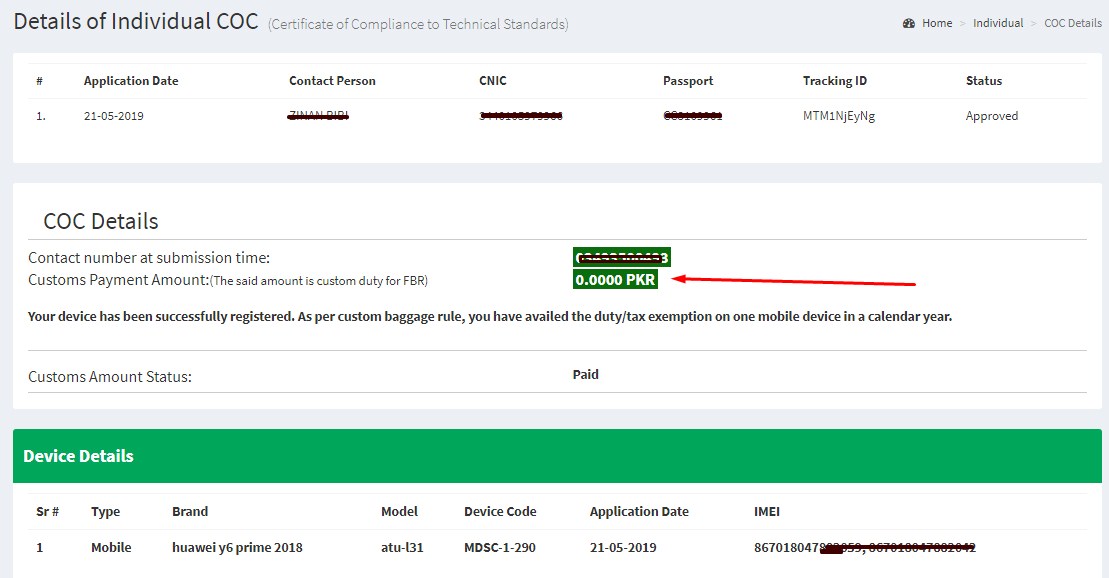 here I tell you what you have to keep in mind, The passenger whose passport has come Pakistan within 60 days and only one mobile phone will be registered on single passport…. And just register only one mobile phone on one email account … If your friends like & enjoy this article, subscribe my information technology blog to enter your email in comment section And if you have face any problem about pta registration , you can contact me on Facebook